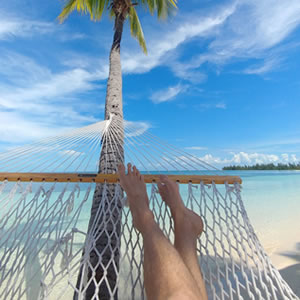 Our new custom sailing catamaran INDIGO DREAMS...  The intimacy of having only 6/8 guests while experiencing our wild dolphin family and Mother Nature in a more natural way......
Coming Back to our Roots.. For over 20 years we operated two 50' sailing multihulls. For the past 12 years we have been blessed with our 100 ft liveaboard Indigo, a dolphin boat like no other. Many of our returning guests who had been with us on the sailboats loved Indigo but also missed the sailboats. With our liveaboard sailing trimaran Calypso Poet we always had waiting lists so we added another 50 trimaran, Calypso Spirit. We then added Indigo so that we would not have to turn anyone away. Circumstances and having this time to access what is the best for everyone, especially the dolphins. We have now taken a step back with all the lessons learned for an even better tomorrow.
Introducing "Indigo Dreams"... Longing to get back to our roots, simplicity and closer to nature with great comfort for all, we have acquired a custom designed and built 50 ft by 27 ft wide catamaran. She is designed by one of the best designers of catamarans in Australia, incredibly well built with skill and heart, over a 12 year period in Canada. Though none of our boats have been perfect, they have been the best boats out on the dolphin grounds for what we do. Indigo Dreams takes it to yet another level. She is designed as a performance cruiser, unlike most factory cats that are bulky and not as efficient as they should be. I thought that she was a good looking boat when I saw her, but when I dove under her she took my breath away... she is so dolphin like in design, with just a beautiful, simple, clean flow through the water.
The Most Intimate Wild Dolphin Swim Weeks Available...With Indigo Dreams we will be offering trips with only 6/8 guests making it a much more personal experience once again. For both the dolphins and our guests. Dolphin Expeditions is the oldest wild dolphin experience operating in Bimini with by far the most dolphin time and interactions. We will be operating between three different areas in the Bahamas now. Because of our liveaboard, go anywhere status, we will be able to operate in two areas that we love, where we will be the only dolphin boat anywhere near these special dolphin families. Each area with private islands, reefs, beaches etc..to enjoy. Then there is our spectacular Bimini dolphins who we have grown up with. Each week we will access the weather and previous dolphin interactions to decide where we will operate for the coming week.
Drinking water and Solar Power... Indigo Dreams will be the most Eco oriented dolphin swim boat anywhere. All of our fresh water is being made on board from the incredibly healing, crystal clear waters of the dolphin grounds. She has new custom solar panels for charging and supplying all of Indigo Dreams living systems. No noisy diesel generators running and vibrating.
Dining.... There is a great dining area in the main salon. All of our cookware and cutlery are new and certified to be healthy in every aspect. With prior notice we are able to accommodate most everyone's personal eating habits.
Diving Accessibility from Indigo Dreams ... The view of her stern will be a bit different than the photo above, she has great access to getting in and out of the water with custom boarding ladders.
Beach-ability... Something we're looking forward to is the ability to go anywhere with Indigo Dreams. She only has a draft of 3 ft... we are able to get into many more anchorages, closer to beaches and even put her right up on the beach if we wish...none of our previous boats have been able to do this. There are very few places that will not be available due to the tide.
Bedding...Indigo Dreams has three double occupancy staterooms. Our feedback has always been, from most of our guests, that they sleep better in our beds than at home. Taking that to yet another level. All the beds have new Tempurpedic type mattresses that are all really comfortable, each with two different types of pillows so you can pick and choose. Both together are fine...with new bedding brought on board for each season.
Playing in the Nets...It has always been one of the favorite places on a catamaran/trimaran to be able to relax and lay in the netting that stretches between the forward hull decks of the boat. With only 6/8 guests you have them all to yourselves with the dolphins often playing just a couple of feet below you, moving along with the boat. A really nice place to sleep at night if you like...listening to the wavelets lapping against the hulls with the stars or moon above.
Underwater Light Show in the Evening... In each of the hulls, in the living areas, we have clear hatches that are at a 45 degree angle so you can see everything in the crystal clear waters. We have soft colored lighting under the bridge deck of Indigo Dreams that attracts marine life. You can sit inside and though the crystal glow, see all the fish and whatever else might show up... if desired it also lets in a soft glow inside the hulls with the rippling of water mirrored throughout the hulls... there is good viewing during the day also..like wearing a mask inside the boat looking down...the underwater light can also be observed from the forward netting and decks of the boat.
Where Indigo Dreams lives while in Grand Bahama...The Grand Bahama Yacht Club is one of the nicest properties on the island. A very quiet, beautifully manicured. A nice, protected, relaxing place to spend our time when we are in port. Giving us great access to most of the places that anyone would wish to visit. About 6 minutes from a couple of hotels that we recommend to our guests if they wish to visit the island a day or so early or leave a little after the trip with us.  A couple of photos on the left give a bit of an example...
As always, please feel free to contact me at any time with any questions that you might have...